HEAVY GUNNER 3D android game,
Heavy Gunner is a 3D inter-galactic shooter that will blow your mind! With dual stick controls, you can blast your enemies from each side & control the aim of your weapons independently.
Stunning 3D graphics with elaborately designed backgrounds for 35stages.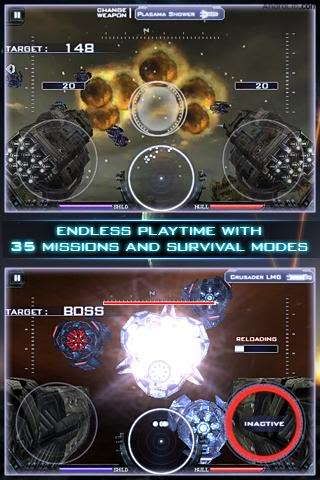 HEAVY GUNNER 3D was developed for Android by Com2uS
Package name : com.com2us.HG
Downlad HEAVY GUNNER 3D Android game click here
http://www.ziddu.com/download/13996553/HeavyGunner-3D_v1.0.1.rar.html
Anda baru saja membaca artikel yang berkategori HEAVY GUNNER dengan judul HEAVY GUNNER. Anda bisa bookmark halaman ini dengan URL http://tekno.infoberguna.com/2011/02/heavy-gunner.html. Terima kasih!
Posted by: Adhitya Rachman
HEAVY GUNNER
Updated at : 22.58.00
Yang lain juga membaca HEAVY GUNNER