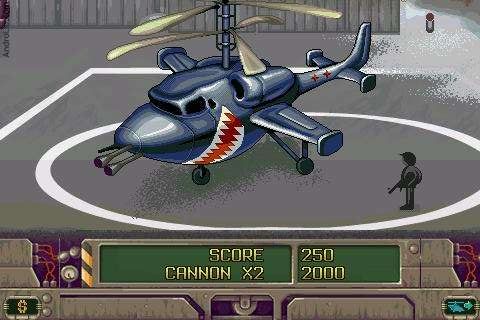 BlackShark 2: Siberia android game.Black Shark will face eternal ice, hundreds of units of well-trained enemy infantry and engines, one hundred thousand cannons and bombs, the invulnerable supersonic fighter "Su-27" and the atomic submarine "Red October", the Christmas atmosphere and also a special guest – Santa Claus on reindeers! Ho ho ho!
Black Shark 2: Siberia was developed for Android by HeroCraft Ltd
Package name : com.herocraft.game.blackshark2siberia
http://www.ziddu.com/download/13996565/blackshark2siberia.rar.html
Anda baru saja membaca artikel yang berkategori BlackShark 2 dengan judul BlackShark 2. Anda bisa bookmark halaman ini dengan URL http://tekno.infoberguna.com/2011/02/blackshark-2.html. Terima kasih!
Posted by: Adhitya Rachman
BlackShark 2
Updated at : 23.00.00
Yang lain juga membaca BlackShark 2